Financial Consumer Native & Web App
ICM Investment Card

Launching a digital consumer experience for a new financial product.
The Challenge
Develop the digital experience for a new financial product within an unfamiliar product category.
My Role
I was lead product designer/researcher on this project, at times collaborating with an associate designer.
This project developed web and mobile apps for an entirely new financial product: an account that combined personal transaction accounts to higher-interest investments. The concept is similar to others on the market such as Marcus by Goldman Sachs that offer more consumer value over the long run.



Many interaction sequences needed to be thought through for onboarding and various transactions.
Authenticated user account home screen.

There were two principal challenges of this project. One was coordinating our work with parallel workstreams. Second, the product was unfamiliar to customers. To be able to address this second problem, I developed and implemented a guerilla research plan, focused on interviewing users on their financial behaviors and gauging their sensitivity to different parts of the product experience.



User interview notetaking matrix.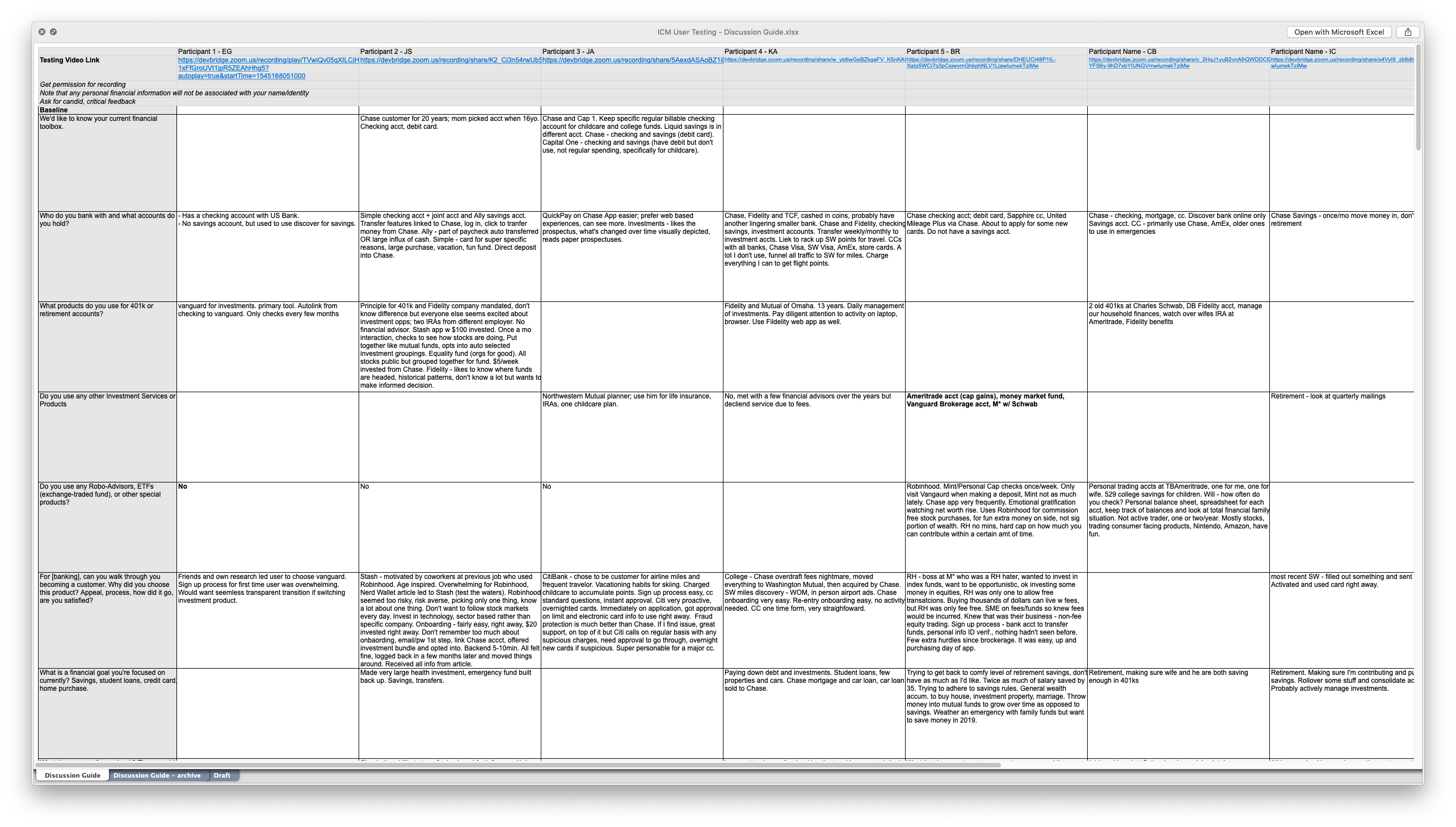 This helped escalate some larger issues to the client about how to message the app and provide customer support. Where research uncovered usability or trust issues, I made design change changes to ensure we were shooting straight with users.



Direct deposit screens.