Employee Assessment Application

The Chally Assessment: Visual Walkthrough
A bit more on how this project went down.


Below are screenshots of different parts of the platform appeared before. Notice the not-goodness? And not only was the system dated, but it required workers to jump between several of these legacy systems.


---
Pre-Planning & Kickoff

---
Design styling exploration.
Competitive research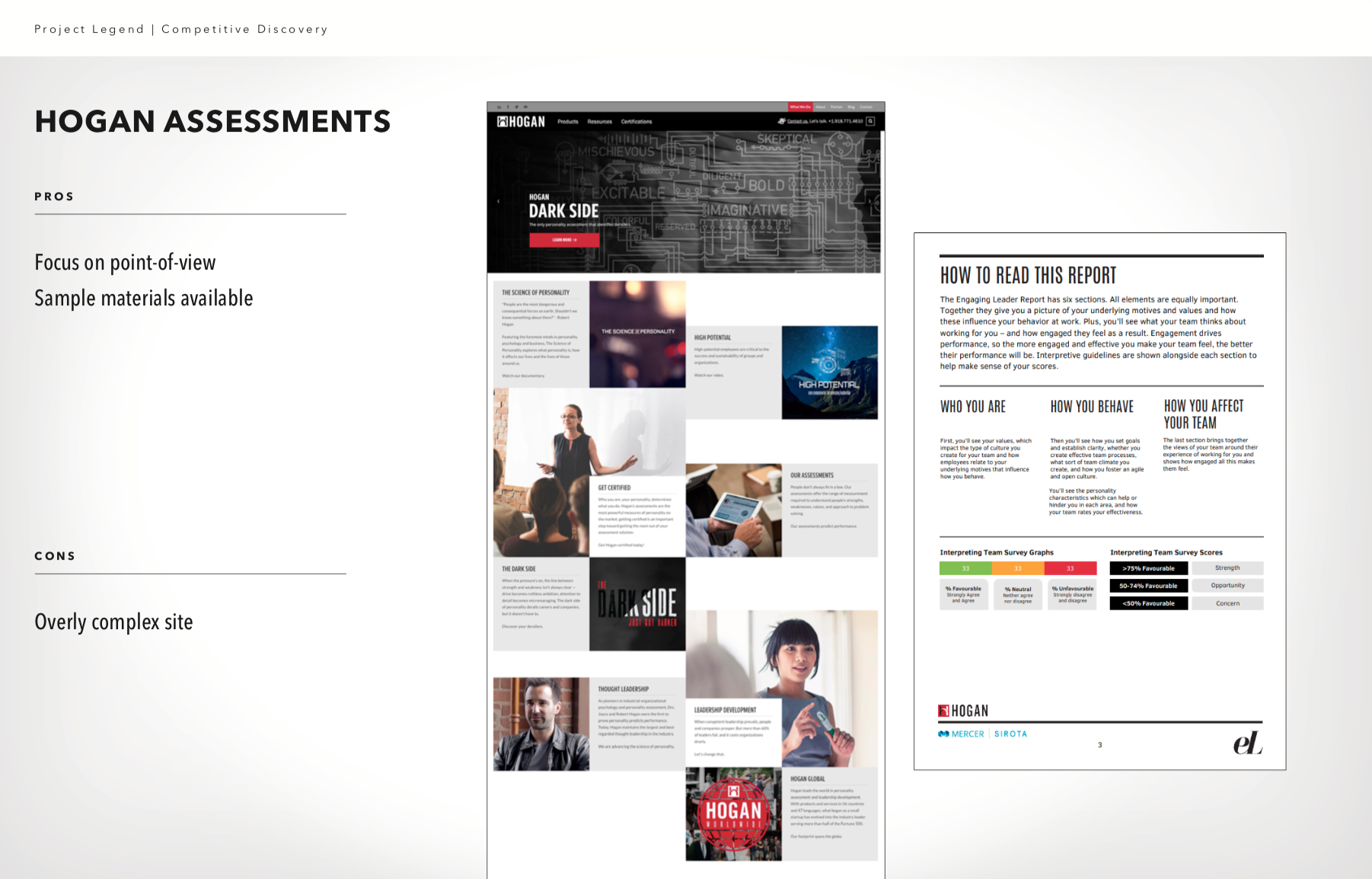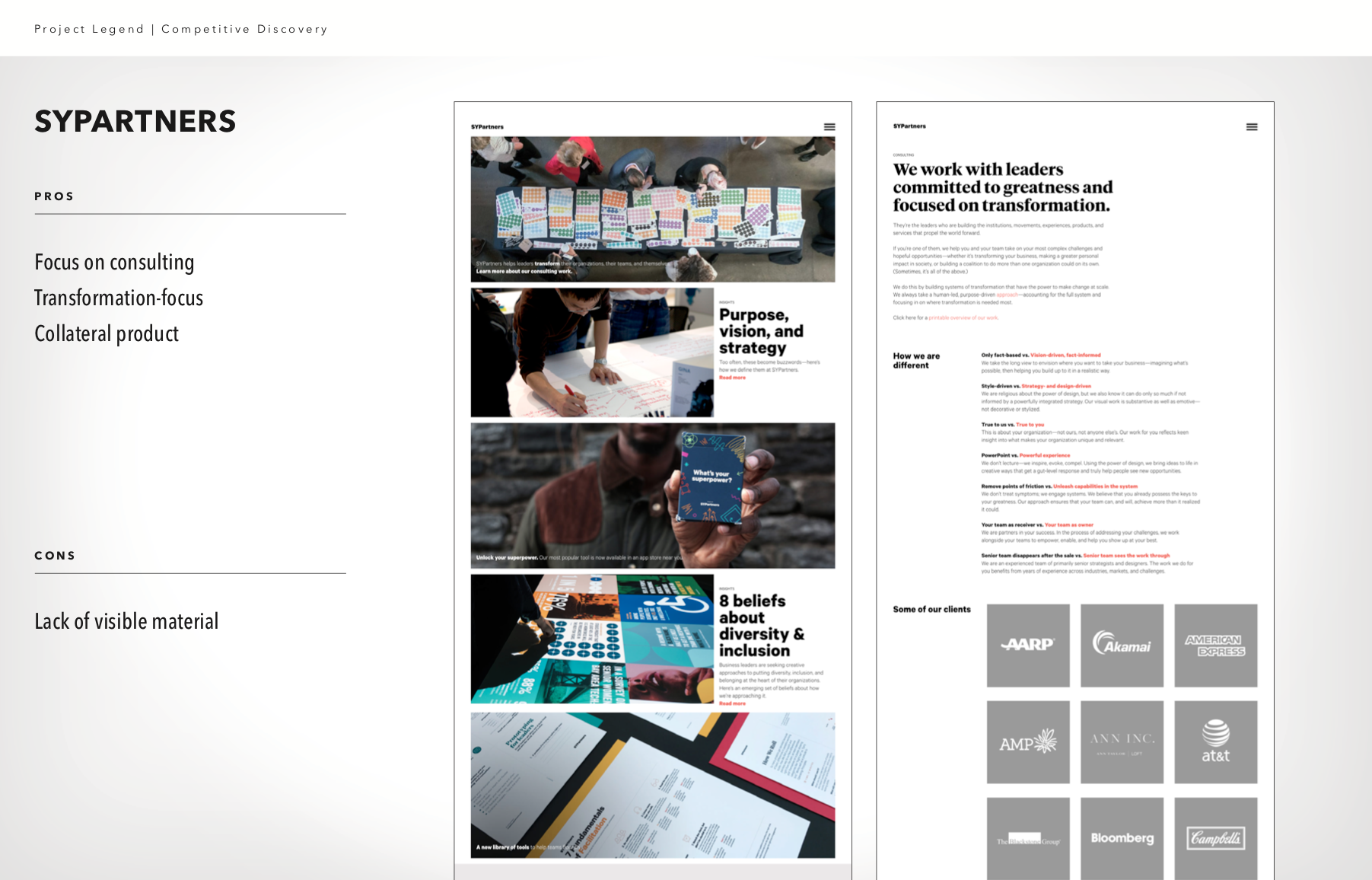 Analagous product research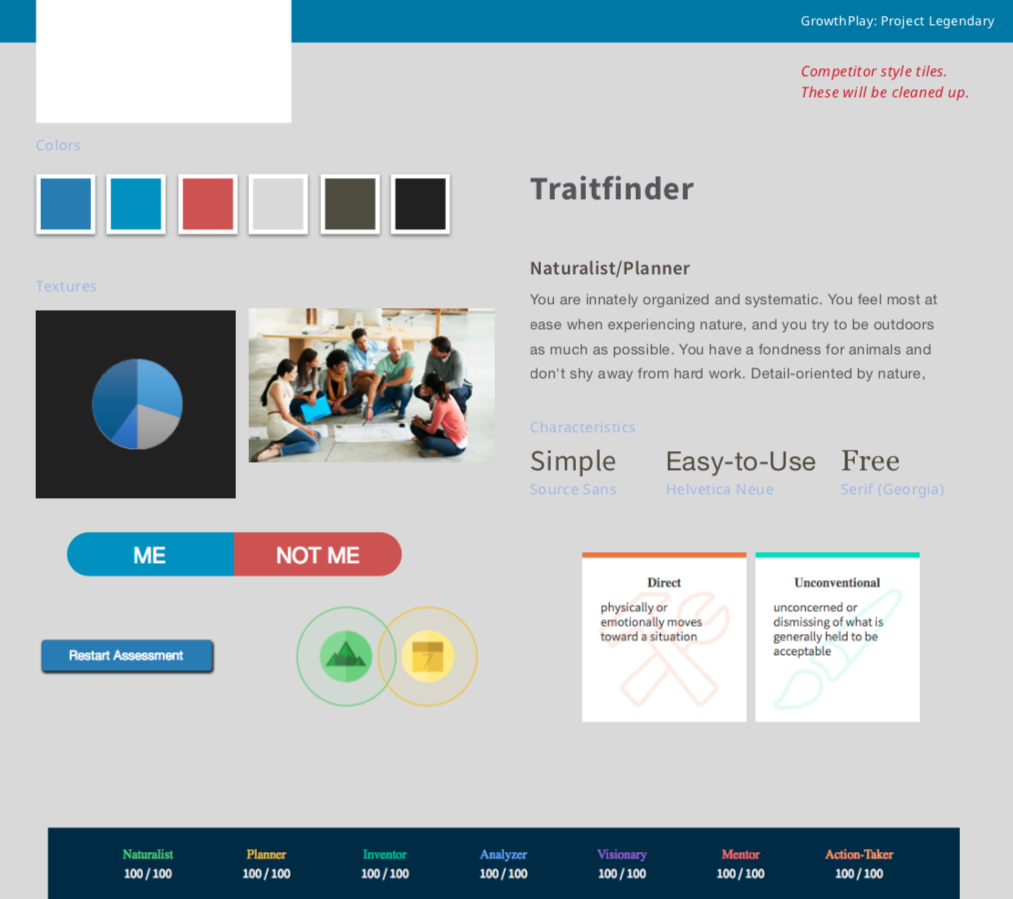 Design direction "hot-take" presentation

---
Project Scrum
---
Just-enough-diagramming to understand the system
Wireframes
Admin Portal screens

Assessment-Taker Screens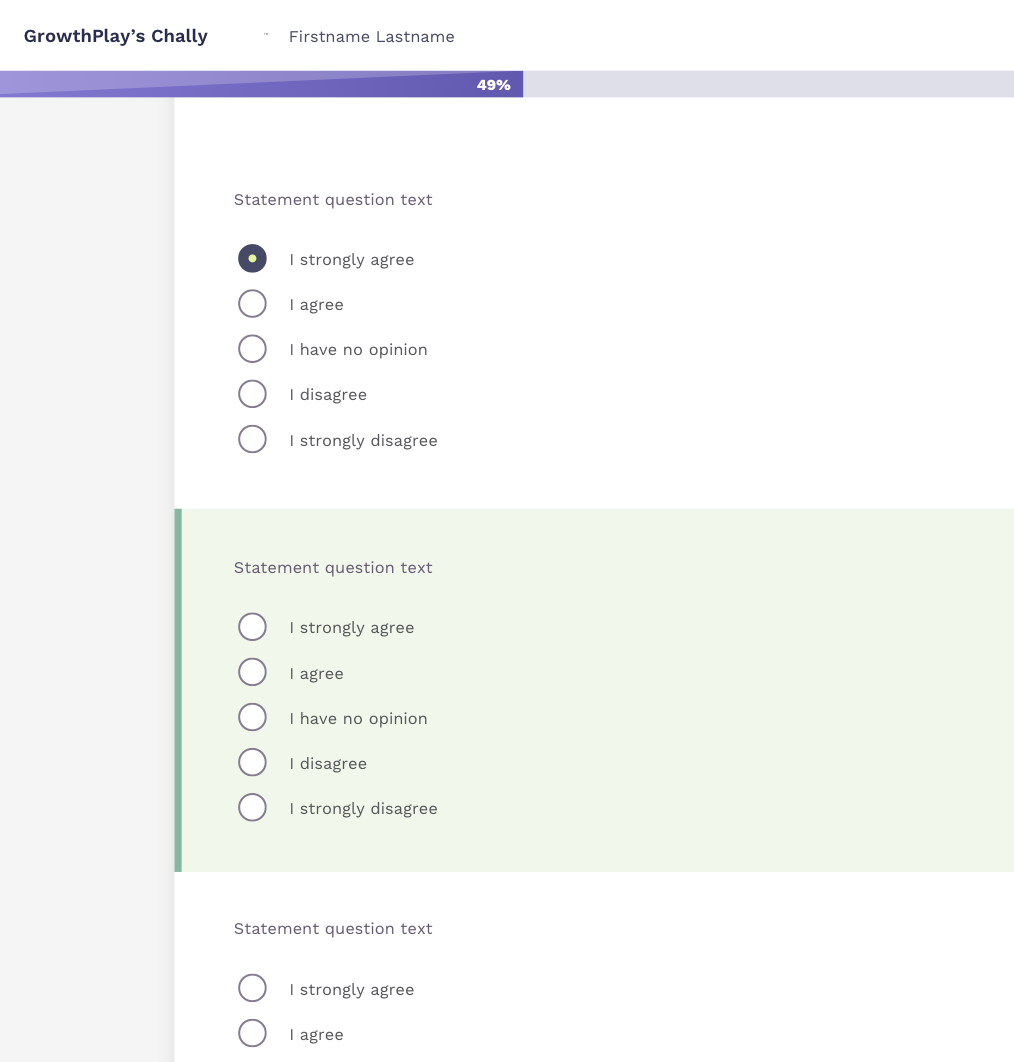 Profile Reports